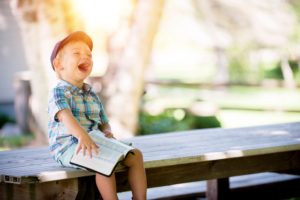 As the Father loved Me, I also have loved you; abide in My love. If you keep My commandments, you will abide in My love, just as I have kept My Father's commandments and abide in His love.
These things I have spoken to you, that My joy may remain in you, and that your joy may be full.
This is My commandment, that you love one another as I have loved you. Greater love has no one than this, than to lay down one's life for his friends. You are My friends if you do whatever I command you. No longer do I call you servants, for a servant does not know what his master is doing; but I have called you friends, for all things that I heard from My Father I have made known to you. You did not choose Me, but I chose you and appointed you that you should go and bear fruit, and that your fruit should remain, that whatever you ask the Father in My name He may give you. These things I command you, that you love one another. (John 15:9–17)
It's interesting how love, obedience, and joy are woven together in this passage. If you want joy, do what God says. If you want love, do what God says. If you want God, do what God says. If you want Jesus, do what God says. In a culture where we are the center of all that has to do with us, creating boundaries, setting up walls, making sure no one does or says anything that hurts our feelings and sensitivities, this message is totally countercultural.
Another interesting thing about this passage is that Jesus isn't asking anything, he's telling us things. "As the father loved me, I also have loved you; abide in my love." There's nothing here to talk about. The father loved the son, Jesus loved the disciples (and continues to do so), therefore or so, live in Jesus' love. Just do it. It isn't an option. What does Jesus' love look like? Or what does it mean to abide in his love? Do what he says. Keep his commandments. In the same way that Jesus kept his father's commandments, we are to keep Jesus' commandments.
And then, in the very next breath, "I have told you these things so that my joy will remain in your and that joy will be mature, perfect, full." What a great thing! How simple is that? Do you want joy? Do what Jesus said to do. Obeying Jesus' commands is where we get full glorious wonderful joy.
People love to stop here. "Of course I obey Jesus. He's all about warm fuzzies and puppies and kittens, right?" Nope. In the very next verse, he says, "love your neighbor as I have loved you." Huh? Okay, walk around with a robe and sandals, healing folks, feeding people, and making nice speeches. Nope, again. Jesus explains it, "no one has greater love than this—lay down your life for one another. Lay down your life for your friends, your wife, your husband, your neighbor, that nasty person over there who says mean things about you, cuts you off on the highway. Oh, and by the way, lay down your life means…die."
The world says, "me first, me biggest, I'm the most important. You can't tell me what to do. You're not the boss if me." But Jesus says, you aren't in the world anymore if you belong to him. He has chosen you out of the world to be his friend. And Jesus' friends love one another. This is what he means by fruit. When we love one another, it produces changes in the person we are loving. It makes them better, more glorious, more Christ-like. Love changes people, and these people are fruit. And this fruit will not rot because it is fruit that is eternal.
Doubt that it is true for you? Ask God and he will give it to you. God will bring people for you to love. Sometimes it will be easy to love them. Sometimes it will be horribly difficult. But God will be in it. You obey—love one another and let God sort it all out.
Incidentally, telling someone they are in sin is, in principle, a very loving thing to do. Sinfully telling them isn't good, but if you love your brother, who is caught in a sin, it is your responsibility to work to restore them to where they should be with Jesus (Gal. 6:1). If they won't listen to you and you take it to the church, and they still won't listen, telling them they aren't a Christian is an act of love. Your telling a person she isn't a Christian doesn't make her a non-Christian. Her life shows that she isn't a Christian. All you are doing is observing and proclaiming a truth that she needs to know so she can become a Christian.
As this passage assumes, being a Christian isn't about going to heaven when you die. It is about living with Jesus now and on into eternity. If you don't want to live with Jesus now (remember that the church is his body), you won't want to live with him then.