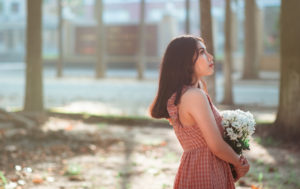 I keep running into Christians who refuse to forgive other people for the terrible things they have done to them. There are a number of reasons for this, they tell me: they can't forgive because the person hasn't asked for forgiveness; they can't forgive because the person doesn't show enough contrition in their confession, they can't forgive because the person doesn't acknowledge or understand the "harm done "in the event; they can't forgive because "I'm really angry with him/her."
In ministering to people who refuse to forgive, we need to point out a few things.
We serve a forgiving God. The Gospel of Jesus' death and resurrection is focused on God's actions of forgiving us and drawing us to himself. The whole Bible, from beginning to end, is what God the story of has done on our behalf so that we can be forgiven for our sinfulness. He gives us forgiveness for no reason other than that he loves us. We certainly don't deserve to be forgiven. God forgives our sins freely and without reservation because of who he is.
Because God is a forgiving God, our lives are to be characterized by forgiveness. If we do nothing else, as Christians, we are to be a people who forgive. We are people who have forgiving hearts and attitudes. We look for opportunities to forgive. We are people who grant forgiveness without any qualms, wavering, or hesitancy. We don't require anything beforehand, we don't require anything afterward, we don't withhold fellowship at all. It is part of who we are and who we are becoming.
This means that if you call yourself a Christian, you don't get to withhold forgiveness from anyone, ever. The Bible never allows, hints at, condones, or pardons people from withholding forgiveness. Everywhere forgiveness is spoken of, it is a gift and it is freely, graciously, and gloriously given. You must forgive, you have to forgive, your salvation is displayed in your forgiving or denied by your not forgiving.
Whatever reasons a person might have for not forgiving are not Biblical reasons. Our reasons for not forgiving are simply excuses; self-centered, self-absorbed, self-justifications, excuses for disobedience. We simply don't want to obey and imitate God. These excuses do not reflect God's activity in our lives. In addition, when we don't forgive, we actively deny the Gospel because not forgiving is an act that is contrary to the Gospel. God sent Jesus to die for us so that he could forgive us.
People talk about contrition, repentance, and "harm done," but when did God ever withhold forgiveness for any of these things? God freely offers forgiveness in the cross of Christ (no strings or conditions). When we believe this wonderful news, we repent. The offering is there first, not after. Forgiveness is not granted to us because we repent. Our repentance comes because we believe that we've been forgiven.
If God's forgiveness was dependent on our level of contrition, the depth of our repentance, and/or the acknowledgment of harm done we would never be forgiven. We can't know what any of these levels are and even if we could, there's no way we could be contrite enough to show God that we "get it." We can't get it. We can't repent enough. We can't know the harm done. We are finite, and the harm was infinite. If forgiveness was dependent on any of these things, no one would or could be forgiven.
In response to God's gracious gift to us, we forgive our brothers and sisters, friends and enemies, husbands and wives. When we won't forgive, it shows that we don't understand forgiveness. It also shows that we haven't been forgiven ourselves.
Here are a few passages from Scripture that talk about forgiveness. Take a look at them. Look them up in your Bible so you can read them in context. Remember that the larger context of the Bible reveals a kind and gracious God who forgives sinners even when they don't understand, know about, or deserve to be forgiven. It starts right in the beginning with God making clothing for Adam and Eve and it extends to the Cross when Jesus said, "Father, forgive them; for they do not know what they are doing" (Luke 23:34). There are places in the Bible where the sinner comes to the sinee and asks for forgiveness (e.g. Lk. 17:4), but the context in those places is on the forgiver being open and excited about forgiving. They are not passages that tell us that in order for forgiveness to be granted the sinner must first confess, repent, or ask for forgiveness.
But if you do not forgive, neither will your Father in heaven forgive your trespasses." (Mark 11:26, Mt. 6:14)
So my heavenly Father will also do to every one of you, if you do not forgive your brother or sister from your heart." (Matthew 18:35)
Are you paying attention? If you don't forgive, God will not forgive you. Notice there is nothing said about reasons for not forgiving. There are no reasons. You are forgiven for much greater sins than anyone could ever commit against you. So, forgive. From the heart means, to the bone, with every fiber of your being. It means to really forgive, not to fake it or to pretend. It means to give all the pain and suffering that that person caused to God and leave it with him. Never bring it up again, because you have covenanted with God to not remember that sin ever again (see below).
"And whenever you stand praying, if you have anything against anyone, forgive him, that your Father in heaven may also forgive you your trespasses. (Mark 11:25)
If you're at church and remember that someone sinned against you, forgive them then. You don't need to wait for them to come to you, in fact, you must not wait for them to come to you. Forgive them when you remember. Do it now! Don't wait! Know this, that God will not forgive you your sins if you don't forgive your brother, your enemy, your wife, your son, your co-worker. When you remember, forgive.
If we confess our sins, He is faithful and just to forgive us our sins and to cleanse us from all unrighteousness. (1 John 1:9)
Notice that there are no specifications about what confession means. The forgiveness looks like it is dependent on the confession (whatever that means), but I believe that this is written to us so that we know that when we confess our sin, God is faithful to forgive us. It is not saying that his forgiveness is dependent on our confession. If it were, it would make forgiveness dependent on confession, which would make it less than an act of Grace. Our confession puts us and our hearts in the right place. It doesn't cause God to do anything.
And forgive us our debts, As we forgive our debtors. (Matthew 6:12; Luke 11:4)
Here we go again. This is part of the Lord's Prayer. In this prayer, we are asking God to forgive us as we forgive others. Are you forgiving others? Are you letting your love for God and for them cover their sins against you? If you aren't forgiving because you're waiting for something from them (confession, contrition, repentance, acknowledgment of harm done, etc.) are you expecting God to wait for those same things from you before he forgives you? That's what you're asking for when you pray this prayer.
bearing with one another, and forgiving one another, if anyone has a complaint against another; even as Christ forgave you, so you also must do. (Colossians 3:13)
Did Christ forgive you after you jumped through all the right hoops? Did he say, "Nope, you're not as repentant as I think you ought to be." Or, "Nope, you haven't acknowledged all the things that your sin caused and produced in my life." Or, "Nope, not contrite enough, I don't believe you fully understand the magnitude of your sin." He didn't. Jesus died on the cross so that you could be forgiven. He died for you. Do you get it? He laid down his life and died on a cross so that you could be forgiven and therefore you need to forgive those who sin and have sinned against you.
Then Peter came to Him and said, "Lord, how often shall my brother sin against me, and I forgive him? Up to seven times?" (Matthew 18:21)
Notice the context here. Does the one being forgiven deserve to be forgiven? No!!! How should the forgiven one treat those who sin against him? He should forgive.
Then Jesus said, "Father, forgive them, for they do not know what they do." (Luke 23:34)
Remember the context again. Was Jesus asking that people who repent are forgiven? Or people who confess in just the right way? He's asking that God would forgive people in their ignorance. And we are those people.
If you, O Lord, should mark iniquities, Lord, who could stand? (Psalm 130:3)
If God waited until we confess all our sin, understand our sin, emote the right contrition, hold our mouth just right, offer just the right sacrifice, give enough money to the poor, whatever, we would all still be in our sins and on our way to Hell. But God covers our sins, he throws them away as far as the east is from the west. He promises to not remember our sin anymore (Heb. 10:16-18, quoting Jer. 31:34).
Christians need to be people who forgive. There is a sense in which we need to do this purely because God tells us to. But there is much more. When we don't forgive bitterness grows in our hearts and this eventually springs up and defiles everyone around us. When we do forgive we are made free of the other person's control in our lives. We give them and their problem to God and God gives us joy in serving him. Want joy? forgive those who sin against you. Want to reflect God to those around you? Forgive those around you and don't foster grudges, anger, or bitterness. Be a Christian. Be a forgiver.
I hope this helps.