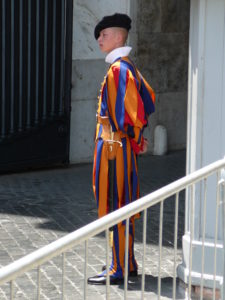 First of all, I'm not saying I'm totally consistent in this, but this is what I think, and I think I'm mostly consistent in it.
Much cultural style comes from a spirit of rebellion and selfishness. It is often "hidden" behind the notion of just trying to be different. Cultural style always seems to take the same direction as political progressivism takes and that is morally downward. What I mean by that is that cultural style and political progression always seems to be moving away from godliness and God's standards.
I don't want to discuss these two areas of life other than to note that I don't think there's anything immoral about hipster beards, or some of the other current styles, but I do believe that people do what they do for reasons. They wear what they wear, smoke what they smoke, live the way they live, vote the way they vote, and on and on, for reasons. And those reasons are never neutral. Every thought, motive, desires, emotion, and action come out of the human heart and is either striving to love God or to love something, anything else.
As a Christian, I have certain goals and priorities in life. For starters, I'm to love the Lord my God with all my heart, mind, soul, and strength, and to love my neighbor as myself. This is a pretty huge requirement and if it weren't for the grace and power of God would completely impossible to do. But God does give grace and he does give power.
Here's how this works itself out in how I dress and act in public. First, I'm very aware that I am representing Christ to those around me. The Bible tells me that when folks see me, they see Jesus. So, I need to be careful to study Jesus so that I can represent him well when I am out and about. Areas of life that this affects is how I speak to people, how I look, and how I behave. I would give example of this, but I think you know what I mean. If someone were to come up to you on the street and ask you if you thought X was pleasing to God, what would you say?
Second, because I am to love people, I try very hard to not present an ugly picture of myself to others. I try not to wear clothing that causes others to cringe. I don't want others to say, "Why is he wearing that? Doesn't he know he's an old man?" I thought about becoming a "fad buster" by wearing skinny jeans, growing my beard out and wearing a man bun, but decided against it because I didn't think it would be very loving for those who had to observe me. There was also a time in my life when I was careful not to wear clothing that cause the "sisters" to stumble. I don't know that I could have caused the problem, but I thought it best not to take the chance.
I don't want to go on and on about this. Undoubtedly many will say, he's an old guy, what's he even talking about? Here's what it is, I think folks need to comport themselves consciously as Christian. Love God by knowing that you are representing him to others. Love others by giving them something pleasant to look at.
Here are some practical suggestions to think about:
Ask God to give you a clear heart to these things. Ask him to tell you if your style is colored by the culture you live in or if you have an undivided heart.
Find a godly older person who is clearly not caught up in how they look, and ask them how you strike them. Am I being sexy? Am I loving my neighbor? Am I causing people to stumble? Am I wearing something I'm just not looking good in? How can I change? Things like that. I suggest you ask leaders of both sexes. The opposite sex has a different view on these things than same sex people. For example, I've heard a lot of women say that "Susy" looks really cute in that outfit, when all the men are drooling in their beards because often "cute" to the women, is "sexy" to the men. It often depends on where the style comes from.
Ask yourself where you got your fashion style from. Who are your fashion heroes? Are you imitating someone? Are you trying to impress someone? Who will be bummed if you were to change your style? Do you care if they are disappointed in you? Why?
If you are having trouble wearing what you are wearing, it is probably not flattering for you. I've seen many women trying to walk in high heels and stumbling all over the place to do it. They aren't regal, they aren't smooth. They aren't even having any fun. Please, for my sake don't wear those.
This last one goes back to the first two. It could be that you don't understand what the older Christian is saying to you. You think you look debonair, but they older folks are saying you are in sin. Listen to them. Sometimes you need to listen to others even when you don't get it. You will someday, so listen to those who have been around a lot longer than you.
Above all remember to love God, by reflecting him accurately. Care more about pleasing him than about pleasing anyone else. Care about pleasing everyone else in a way that makes them want to join you in serving Jesus. If you're trying to be edgy, you're too far away from God.