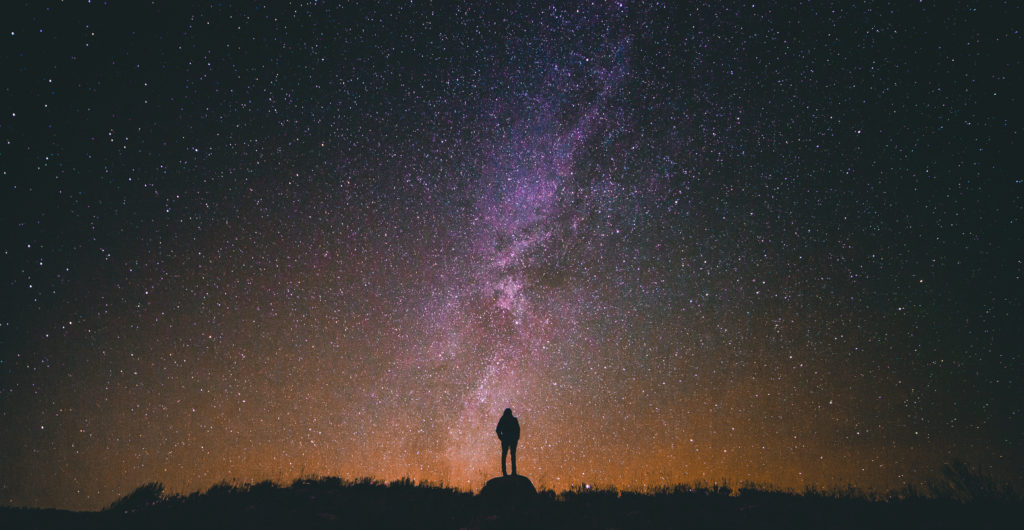 Dear Pastor Lawyer,
How do you battle loneliness? Particularly in ministry. I often feel desperately lonely. 
George in Alabama
Hi George,
Your question is a very common one for people in your situation. This is especially true when you are the only pastor and the church is too small to have even a secretary. I've been in your spot several times. Here are a few ideas I think might help.
First, remember why you're doing what you're doing. Part of the reason guys feel all alone is because they have taken their eyes off the goal. You are in ministry, not because you want to be rich and famous, but because you are serving the risen Lord and he has you where he has you. You are alone because God wants you to be alone right now. Your response should be to rejoice and to be grateful.
Second, notice that in order to rejoice and to be grateful, you need to be talking with God in a joyful and thankful way. This means talking to God. Remember, you aren't actually alone. You are in the presence of the living God, talking with him, thanking him for your situation, rejoicing in the fact that you are right where you're supposed to be. So, as you're with God, be with God. You aren't talking to yourself, you're talking to him. Talk to him.
Third, in Genesis, God said that it was "not good that man should be alone" (Gen. 2:18). That's why he gave Eve to Adam. So, being alone with God is still alone. When you read the first two things, don't assume that I am saying that it is good to go live alone on a mountain top, hole in the wall, or on a pole in the desert. I'm not. God has given you your wife, kids, congregation, and other friends to keep you from being alone. But you are not to be with them simply to keep you from being lonely. You are with them to minister to them. You need to remind yourself of this and spend the time you are alone preparing to be with them in a way that will help them become more like Christ.
In keeping with this, remember that you aren't like Christ yet. You are in the unique and wonderful situation in life where you can be preparing for the future. The future might be in half an hour when you go home and find your house in an uproar that you need to bring the calm of Christ to, or in 20 years when you are called on to bury your old gray haired uncle.
Here are a couple of ways you can spend your time in preparation. You're already taking seminary classes. This is good. Expand that to learn not only what you are supposed to learn, but learn how to communicate what you are learning to others who don't have your background. For example, suppose you learned about the perichoresis in your theology class. You're starting to figure it out and think you have it. Now go home, take you wife on a walk and explain it to her in a way that she understands what you're talking about. Then take each of your children on walks and explain it to each of them in ways that they understand it.
Also, as you study for preaching, teaching, and counseling do it in a way that you can explain what you are learning to your church members. Learn to do it not only in terms of information, but also presentation, rhetoric, style, and timing. We have incredible technology now days. Record yourself, film yourself, watch yourself and be honest with yourself. Change, grow, seek wisdom.
Notice how often I have used the word, 'remember.' When guys are lonely it is often because they have forgotten what they already know. They are listening to themselves rather than talking to themselves. Preach to your own soul first. Stop listening to those voices that tell you you have nothing to do, you're all alone, miserable, and trapped. You're not. God has you where he wants you. Flourish there.
Here's another great idea. Start a blog. As your readership increases, interact with the people. At first, you can interact with each individual, but pretty quickly you will get so much feedback and response that you will need to write blog posts on their comments instead of making your own comments.
Here's another one: create a church flyer (oriented for making disciples), print it up and take around to your neighbors.
Oh, I'm on a roll now. Create a mailing list of all the churches in a 50-mile radius and send them invitations to a conference on your favorite topic. Invite other pastors to speak at it. Make it an annual event. Meet with some of those pastors regularly. Learn to play golf and play with them (or find some gun shooters and shoot with them).
I guess I should have asked this in the beginning: are you lonely because you are bored and don't have enough to do? Get busy. Write a book. Write a blog. Love your wife and kids better. You don't have any excuse for being bored.