"My brethren, count it all joy when you fall into various trials" (James 1:2).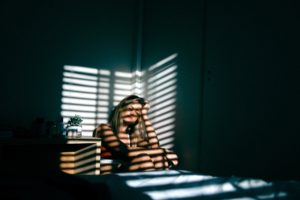 There is an odd connection between joy and trials, even to the point that God is asking us to count it all joy when the trials come. But how can this connection be possible? Trials don't usually cause the emotion of joy but the opposite. So how can they bring joy?
"knowing that the testing of your faith produces patience" (James 1: 3).
We can have joy because we know that this trial will test our faith and that the result of this testing will be patience. If our faith being tested is so important, then we need to know what faith is, to understand what is being tested.
"Now faith is the substance of things hoped for, the evidence of things not seen" (Hebrews 11:1).
Faith is believing in what you can't see and hoping for what is not there yet. Faith is so important that without it, you can't please God.
"But without faith it is impossible to please Him, for he who comes to God must believe that He is, and that He is a rewarder of those who diligently seek Him" (Hebrews 11:6).
So in order to have faith, you must first believe that God exists, then believe that He hears your cry and will reward you by acting on your behalf. Believing in this causes you to rest in Him and not fret because you know He has everything under control and He is active in your case.
You are to have joy because this faith is going to be tested in the trial but it will produce something good. The temptation will fall along the lines of not believing that God hears your prayers nor will act on your behalf. The good comes when you choose to resist this temptation and yield to the hope you know is there based on His promises. This yielding to His will produces the patience that keeps hoping no matter what odds are against you.
This is the faith of Abraham, "Who, contrary to hope, in hope believed, so that he became the Father of nations" (Romans 4:18).
There are good results from this type of faith in trial, and the patience it produces:
"But let patience have its perfect work, that you may be perfect and complete, lacking nothing" (James 1: 4).
"strengthened with all might, according to His glorious power, for all patience and longsuffering with joy"(Colossians 1:11).
To be perfect and complete is really something valuable to gain. To lack nothing, means you have everything. So if patience does all that. What is it?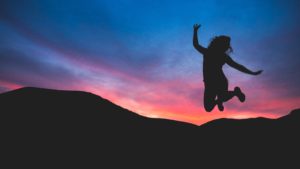 Patience is an act of the will, and a fruit of the Spirit. In the area of trials, we choose to believe that God exists and will hear us, and then act. To not have this kind of patience is to act like a functional atheist. Where the true atheist says, 'There is no God', the functional atheist insinuates 'There is no God who hears me and will act on my behalf'.
But what if we're having trouble knowing how to trust Him with all our problems? God has provided a way out for that as well.
"If any of you lacks wisdom, let him ask of God, who gives to all liberally and without reproach, and it will be given to him" (James 1:5).
So, if you are having trouble knowing how to trust Him with your trial, ask Him for wisdom and help. He is ready, willing and will not reproach you for coming to Him. "For He knows our frame; He remembers that we are dust" (Ps. 103:14). But there are conditions to this. There is always a catch.
"But let him ask in faith, with no doubting, for he who doubts is like a wave of the sea driven and tossed by the wind" (James 1:6).
When you go to Him, you need to fully expect Him to help you as He sees fit. When you doubt, you are refusing to believe that He will actually help you which will cause you to want to take the control back in your own unstable hands. God is asking you to believe in what you can't see or feel at the moment with a trust so deep that it will follow Him anywhere knowing His character and the promises which are steadfast and will not change. He will come through for the very best good.
And if we choose not to do this? The answer is also clear:
"For let not that man suppose that he will receive anything from the Lord; he is a double-minded man, unstable in all his ways" (James 1:7, 8).
How do you not be unstable in all your ways? Fix your eyes on Jesus, above the trial and believe in Him, and He will reward you for it.