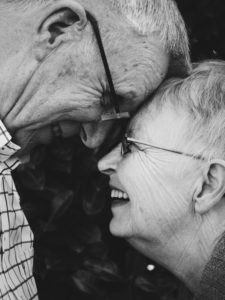 Everyone who has done any counseling at all has experienced this scenario: Billy comes in for counseling and complains that his wife nags him all the time and he can't seem to do anything right. When you ask him if he is loving her well he says, "Yes. I take her flowers on her birthday, I take the dog for walks, I hug the kids and pray with them. I change the baby. I'm pretty much a perfect father."
The temptation is to say to yourself, "I wonder what's wrong with Suzy that she would treat her loving and kind husband this way." You think you know the answers, you've heard the problem. Suzy is simply not a submissive wife. She doesn't love Jesus. She clearly is in sin. She nags and we all know about those verses in the Bible about a nagging wife. She needs to come for counseling.
We also know that because Suzy isn't in the room, we need to say something to Billy about what to do with sinful Suzy. So we tell him to pray for her, to continue loving her well, and to take her on dates (if she'll go). Oh, and "read your Bible every day."
But, that isn't the scenario I want to focus on.
Then after Billy leaves, you have that funny feeling in your heart that says, "I'm missing something here." Can it be that Billy is really that perfect and that Suzy is that sinful? And then you remember Proverbs 18:17 which says, "The first one to plead his cause seems right, until his neighbor comes and examines him." Oh, wow! I knew it was too perfect, to tight, too right, too godly. I need to hear Suzy's take on the subject.
So, you invite Suzy to come to your office and you ask her what is going on. She says, Billy is always yelling. Nothing ever satisfies him. She can never do anything right. She asks him to do simply things like pick up his socks and throw them in the hamper and he goes ballistic. He gets angry and yells, or he leaves the house only to come back several hours later, in an even deeper funk. There is never any confession of sin, no joy, no fellowship. He only goes to church to maintain the family image. Suzy goes on and on.
When you ask how she is reacting to him: his attitude and his behavior, Suzy tells you that she prays a lot. She reads her Bible a lot. She works hard to keep the house nice, to do things that will avoid causing him to become angry. She doesn't nag, she hardly says a word to him. She doesn't understand why Billy is so angry all the time.
Now you have the other side of the story. Billy wasn't telling you everything. Suzy is really the victim in this story and you know who the culprit is and so you tell Suzy to continue to pray for Billy and that you will get on things and "fix" Billy.
This is the part where I want you to pay attention. Based on Proverbs 18:17 we think we now know the whole story. We heard Billy and thought we had it all, but now that we have heard Suzy we know we have the actual story. But do we? I would submit to you that you should be just as confused now as you were before you hear either story. You don't have the actual story. You have both way more than you want and way less, at the same time. You have 150% of the truth.
Billy told his story first. In that story you have his opinion of what is going on in his home. You have what thinks he is doing and what he thinks Suzy is doing. Then you heard Suzy's story and she gave you what she thinks she is doing and what she thinks Billy is doing. Until you dig deeper you really don't know very much about what is going on, other than that something bad is happening in their family.
Chances are good that there is some truth in both their renderings. Chances are also good that there is very little truth in both their renderings. This is because they are representing one another and my guess is that neither of them is a mind reader. They don't know why the other person is doing what they say they are doing. They don't know motives, they don't know reasons, they don't know anything other than that they are not having any fun.
Now suppose that in hearing Suzy's story, you were to find out that one night Billy stabbed Suzy with one of her knitting needles. That would automatically put Suzy in victim status in a different way than she was before. Add to this that all her friends know about it and they are putting it all over Facebook and the blogosphere. They are saying that Billy got drunk and in a fit of rage, stabbed Suzy for no other reason. Now what do you know that you didn't know before?
Do you know what the truth is? Suppose Billy says that everyone is blowing the whole thing up. He didn't stab her at all, that they were dancing in their living room and one time when he spun her around, she lost her balance and fell on her sewing basket and one of the needles went into her arm. They took her to the hospital and didn't even need stiches. These are the actual facts, according to Billy, and it happened three years ago when their marriage was doing really well. His claim is that Suzy only brought this whole mess up because she is angry with him now. And everyone else made way more of it than was actually the case.
But here they are, asking for your help. What do you do?
First of all, you need to know that Proverbs 18:17 only tells you to guard against assuming that the first story you hear is the right story. It does not tell you that the second story is the truth.
Based on that, here's what I do. I work with each person in their own story. I help them recognize and confess their own sin. If Billy says Suzy nags (which she denies), I ask him how he responds when she nags. I don't argue with him about whether she is actually nagging. If his response to the nagging is to get angry, we talk about his sin. I also will ask him how she came to be a nag, in this specific instance and if it is due to his sin, we talk about that and he confesses that. Then, when confession is done (to God and to her), we work on how he can handle not giving her reasons to nag, and if she does anyway, how he can respond to her nagging in a godly way. I don't try to change his story, based on her story. That only shifts the conversation away from his responsibilities.
I also try to talk with Suzy and work with her within her story. I don't argue with her about her perception of what took place. For the sake of discussion, I'll assume she is completely right. Then we deal with her sin, in her story.
The goal in both cases is to help Billy and Suzy walk with God as individuals first. Then, when they are doing well alone, I bring them together and begin working on how to live with Jesus and one another in the future.
What about the stabbing? you ask. I include that in how I deal with each individual. I ask about the legal ramifications. If it happened three years ago, did they deal with it legally then? How? What happened? Etc. This kind of talk usually helps to resolve the truth about the context of the "stabbing." If not, I handle it the same way as everything else.
What I don't do is to "try the case" according to the internet. I also don't go into "victim" status and assume the victim is right in every detail. I also don't assume that Suzy did everything right and didn't do anything wrong in the incident. As with everything else in their story, both are telling partial truths, both are lying and both are confused, embittered, mistaken, and lost. To assume she is totally right is to freeze her in her sinfulness. If she has sinned, and I'm not assuming this either, she needs to deal with it according to the Bible. She needs to walk with God no matter what actually happened.