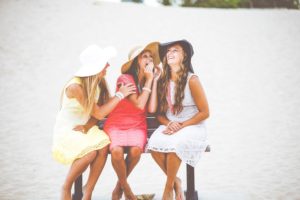 Yet the number of the children of Israel Shall be as the sand of the sea, Which cannot be measured or numbered. And it shall come to pass In the place where it was said to them, 'You are not My people,' There it shall be said to them, 'You are sons of the living God. (Hosea 1:10)
Oh Lord, we pray that you would implant the truth of this passage into our bones. You have taken a people who were not your people and adopted us into your family. This means that we are different than we were before. In the same way that a child of someone wealthy and in need of nothing sort of struts around because they know who they are, or someone who is the child of low esteem, is filled with shame and skulks around, unable to lift their head, we are children of the God of the universe. And that should make a difference in how we think of ourselves and thus how we live.
We live with you in your presence now, and for eternity. We own the cattle on a thousand hills, though we have yet to received our inheritance. We are blessed with every spiritual blessing. You smile at us, exult over us, and call us your children, for that is what we are. Children of the King of kings, and Lord of lords.
We pray that in the light of this truth we would live lives that please you and bring you glory. The children of the wealthy strut their stuff in pride and arrogance. The poor are just as filled with pride, but they express themselves in many different ways. But your children should be humble; loving you, loving one another, even loving our enemies, rejoicing in who we are. Children of God love and live in the light of the fact that we are your children and this changes everything. Help us to know what this means in a wise and consistent way.
We ask this in the name of our Lord and big brother Jesus Christ.